After some moving searching for an appropriate venue, we have found our place. This industrial building sited in Blanes (Spain) has got 600m2 devoted to factory and 100m2 to offices. The ideal place to create our "CNC production center", the new Contrast place for CNC manufacturing, and to give room to the projects we will develop next years and which will require new machines and processes, as well as more space for the pieces storage.

CONTRAST RACING SL
C/ Ses Falques 4, local 13 (Nissan area)
17300 Blanes – Girona
SPAIN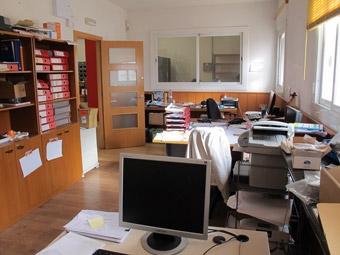 MANAGEMENT AND OFFICES
It is the headquarters from we do several things. Creation and design of new pieces, prices control, commercial department, general administration and link with storage and manufacturing. Everything has its own place and time at Contrast offices.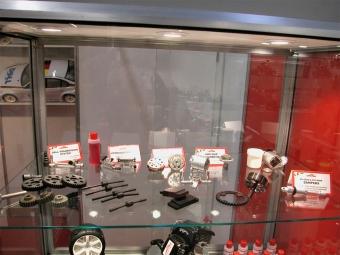 SPORT TITLES EXHIBITION & SHOWROOM
Area dedicated to the exhibition of our products when finished. A quick look to the Contrast catalogue with real pieces. Exhibition of trophies, gifts and sports titles earned.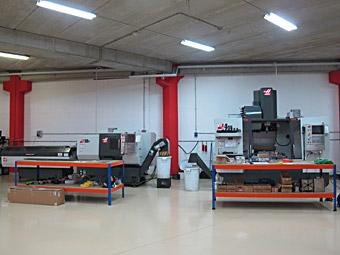 CNC MANUFACTURING DEPARTMENT
Since the end of 2012, at Contrast we have developed the self-manufacturing of our products. In this department, modern CNC machines with great auxiliary mechanic equipment are in charge of the manufacturing and finish of most part of our production. These means of production allow us the maximum control over materials, tolerances and adjustments of the pieces giving as a result products of a higher quality in a shorter time and under lower costs.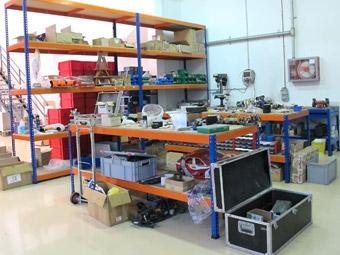 LAST WORKS WORKSHOP AND QUALITY CONTROL
Our love for details and perfection in our cars' pieces has taken us to create this department where we do the study and verification, one by one, of the mass-produced pieces. Some special last works are made by hand to assure a right adjustment and make the assembling of the cars easier to our clients, with pieces that fit in a perfect way.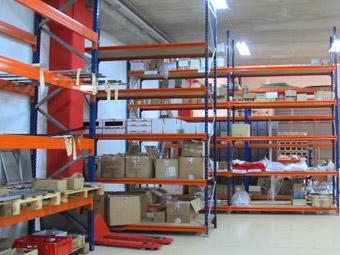 STORAGE
It is another centre of great importance at the Contrast industrial structure. Every single piece of the Contrast catalogue is controlled by computers and its finished process is watched from the offices and the storage itself. From the design plan and study of the prototypes to its mass-production, package and sending to the client, everything is recorded in real time in our computerized system. The agility of our system allows giving the orders in an extremely short period of time reducing the mistakes to the minimum.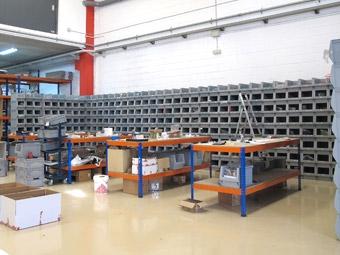 PREPARATION AREA AND DELIVERY
The last step of the process is the preparation of the orders and their shipping. The design of the Contrast's storehouse has been analyzed to avoid unwanted movements and human errors in the orders preparation. They wait at the platform to be shipped. Recently, this area has tripled its space and the number of boxes available to house the new projects that Contrast is developing, such as the Quattro project, and which will imply an important growth of the references in the catalogue.