A good car must have the best tyres for the ensemble to be unbeatable. At Contrast we wish to be able to give you a total service and offer you the best technical equipment. For this we complement our cars with the tyres of the two most varied and competitive branches: PMT & GRP.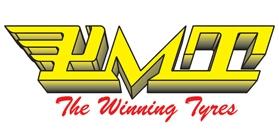 PMT TYRES
With a broad selection of shapes and grades of hardness to choose, the tyres from the Pauselli family are famous for its high grip, long duration, speed in competition and easiness to drive in any radiocontrol modality.
The most recent models Supreme V2 in its two H and X rubber compounds cover all the on road competition needs.
The models Maxiblockpass and Maxisplinter will provide you with a high competitiveness in off road large scale races.
You can find more information in the PMT official web page.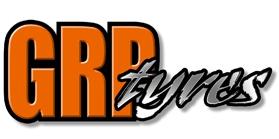 GRP Tyres
Gandini Racing Production group's wheels are very used in high competition because of its agility and speed inside a bend. Its low profile, rounded section and soft compounds allow you to gain some tenths of a second in a lap in any track. This branch keeps a constant technical evolution improving compounds, structures and drawings with the aim of getting more grip, safety and easiness of driving, and overall, speed when it goes inside a bend.
The new WCL models start a new time in competition. They offer bigger competitiveness with less wear, lengthening the life of the tire for the bigger thick of the rolling layer. The different available grades of hard-ness allow to find quickly the appropriate combination for each track, with excellent results in high level competition and circuits with a lot of grip.
The long catalogue of GRP Tyres for Large Scale Off Road ensures you find the right wheel for every moment and every surface